About them
Situated in the beloved seaside resort of Noordwijk, the holiday park Bungalowparck Tulp & Zee boasts detached villas with terraces, gardens, and verandas. Its prime location offers easy access to stunning beaches, charming towns, museums, and scenic hiking and cycling routes, making it an ideal haven for vacationers seeking an unforgettable experience. We are thrilled to have taken over the marketing efforts for Bungalowparck Tulp & Zee. Our integrated approach has proven to be a resounding success. Not only have we attracted more Dutch guests, but we have also seen a significant increase in visitors from Belgium and Germany. The growth in both Dutch and international guests is a testament to the success of our collaboration, and we are excited to continue driving its prosperity in the future.
Services
1

Google and Bing Advertising (SEA)

2

Search Engine Optimization (SEO)

3

Marketing Strategy & Consultancy

4

Public Relations

5

E-mail marketing

6

Conversion optimization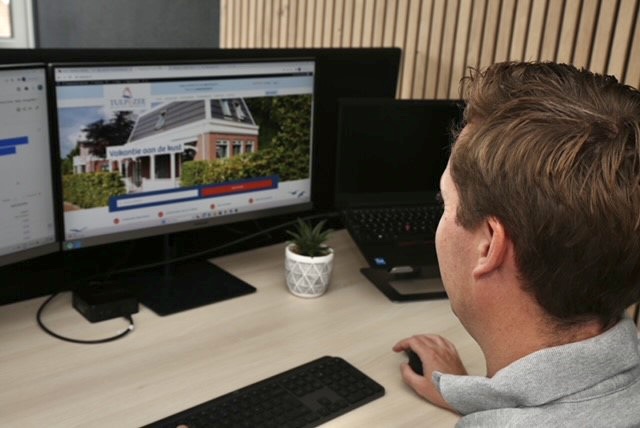 A Complete Online Marketing Solution
For 8 years now, we have been dedicatedly handling the online marketing for Bungalowparck Tulp & Zee with immense passion and expertise. Our collaboration encompasses a wide range of services, empowering Tulp & Zee to strengthen its online presence and effectively reach its target audience. Throughout our partnership, we have diligently worked to enhance their digital footprint and ensure their message resonates with their audience, fostering lasting connections and growth.
35%%

More turnover in 4 years

47%%

Increase in the number of booking in 5 years

38%%

Increase in the number of website visitors
The collaboration
Owner Mark Smit: "We have been working with Altenburg Marketing for over eight years now, and we are extremely satisfied with the partnership. Apart from the improved conversion rates and clear reports, they possess extensive market knowledge, enabling us to collaborate effectively in all areas. Altenburg Marketing has proven to be an excellent sparring partner. Additionally, their organization is always accessible and responsive, providing prompt assistance whenever we have any questions or concerns."